Hey guys, did you know? As time passes by we evolve into intelligent species and our taste of choice evolves too.
Let me tell you an example: when your parents were young, they had a different choice for what would they gift to their loved ones.
But now, would you give the same old-fashioned gift to your loved ones? The answer is simple, NO. And when it comes to the gift, the first thing that hits the mind is the watches. But you can evolve the idea by giving the set or pairs of watches instead of a solo watch, in short, they are often called, couple watch.
A couple's watch package for him and her, much like matching t-shirts, makes for a beautiful gift reflecting the unique meaning between you and your better half.
If you're planning a perfect Valentine's Day present for you and your wife or shopping around to find a great gift for your favorite couple – it takes a lot of time to find the right couple watches and some hard research on your part.
Here in this article, I reviewed the top 10 couple watches. And all of them are available on Amazon.
1.Olevs Couple Watch Set:
As a company of watches, Olevs has crossed a long way. Olevs has produced up to 100 models of watches. And they are quite famous for their couple watch set. The box includes 2 watches, one for male and another for female.
The male watch has a big dial, the size of 40mm, and the case size is 6.5mm ultra-thin with a length of 23cm band. And the watch itself comes with very little weight around 35 grams.
On the other hand, the female watch has a small dial of 33mm and the case is ultra-thin 6.5mm with a band length of 21cm. weights 25 grams.
Both the watch has a Japanese accurate quartz movement.
You can also read this amazing article: [5-Tempting Armani Watches For Girls in 2021-WOW!]
What I Liked:
Awesome as a high-quality watch set for men and women.
A long-lasting sony battery is used in both of them and makes them a good pair.
Available also in mesh band, so the customers will have variant choice option.
Has 3 ATM Water-resistant protection. (but not for swimming or underwater activities)
Suitable for anywhere and with any dress.
Specially Designed for couples.
Perfect gift for a couple with a long-distance relationship.
What I Disliked:
Short warranty period.
Not suitable for swimming.
2.Bewell Couple Watch Set:
Speaking of unique design and quality, Bewell is one step ahead of every other brand. In this era, everyone wants to be unique in their way. The package contains a man's watch and a female watch.
This couple watch based on wooden design and used high-quality wood.
Both watches are light-weight compared to their design and quality. Although the case of the watch is made of high-quality metal.
For the luminous watch hands, you can read the watch at any low light situation.
What I Liked:
Very delicate design and build quality with unique material, wood.
Very accurate and high quality Japanese imported movement used in these watches.
Adjustable to fit in any size of wrist. The watchband can be adjusted by removing tools. Special hands recommended.
Thick durable wooden design and long-lasting battery life up to 24 to 36 months.
The popular butterfly buckle, easy to take on and off.
Has 3 ATM water-resistant protection And dustproof protection.
A very unique gift for couples, for Christmas, for friends and parents.
What I Disliked:
Despite using high-quality woods there is always a high chance that the wood can be decomposed.
It has 3 ATM protection but it is not preferable to use underwater.
Hands jams sometimes.
3.Dreaming Q&P Couple Watch Set:
Everyone loves Valentine's day. And every person deserves a gift from their loved ones. When it comes to the gift for the loved ones, the perfect gift is a couple watch set.
And by all means, the brand named Dreaming q&p has a unique and special design only for lovely love birds. The heart represents love and if you place both watches side by side, you'll see a heart-shaped design by combining both watches.
Strong stainless steel is used on both of them. Made them durable and scratch-proof.
Well, I brought the set before the covid situation for gifting my friend's engagement, guess what? They loved my gift. Recently they skyped me, and when I ask them about watches I gifted and they told me the watches are fine and no issue with them. So you can understand how relieved I was.
What I Liked:
Cool stylish design that went straight through my heart.
The adjustable band makes it easier to take it on and off.
Multiple color choice as needed.
The Japanese precise movements never miss a second.
15 meters of water-resistant protection.
The best gift for couples.
What I Disliked:
Not entirely waterproof.
After some time the heart-shaped design stone will fall.
The design is good but over fancy.
You can also read: [Seksy Rocks Watches]-[10-BEST Swarovski Designs]
4.Michael Kors Couple Watch Set:
By giving them a complete, beautiful, and valuable present, do you want to satisfy the person you love? And at the same time, do you want to treat yourself?
Introducing the Jaryn Pair Watch Gift Package from Michael Kors. This collection is made up of two watches, one for her and one for him.
Being white and rose gold, they all fit. Super sophisticated for a couple and great!
Very bold design and standard quality for lovely couples. It's the gift that your loved ones can't deny and every time they gaze on watch it will remind them of you.
What I Liked:
Satisfying build quality.
Good eye-catching design.
Being the best gift for couples.
Stainless steel durable and rose gold color.
Breathable leather band.
What I Disliked:
Not waterproof.
The company doesn't mention which movements are used on these watches.
Not scratchproof coating.
You can also read: Timex Men's Easy Reader Review- [Is Worth Buying?]
5.JSDUN Couple Watches:
The JSDUN Watch team learns traditional Swiss culture and regards "Swiss's exquisite craftsmanship and careful inheritance" as the intent of the brand.
The team continues to incorporate the Swiss watch production industry's advanced technologies and key materials, making each watch more accurate and polished.
JSDUN Watch primarily manufactures men's wristwatches, man/ gentleman/father suits. It may be a perfect gift for the company. A waterproof criterion of no less than 30 meters can be fulfilled by the JSDUN watch.
The unique waterproof value of the back cover of the watch is identified. The waterproof and waterproof grade of 30 meters is restricted to water or light rain without pressure.
What I Liked:
The watch features a diamond dial, has a day and date display at near 3 O'clock.
Japanese citizen Miyota automatic movements used on both of watches.
Perfect set of his and hers watch.
Water-resistant to 30 meters deep.
What I Disliked:
(Personally, I have no issue with the watches and have no disappointed thoughts towards them.)
6.August Steiner Couple Watches:
Established in 2006, August Steiner is a comparatively young watch company that has yet to find its way into the watchmaking industry's upper echelons.
Laying down the groundwork for the production of high-quality watches, the company vowed to pay attention to only the finest materials and thorough detail in any watch.
To date, August Steiner seeks to preserve its fundamental value of making elegant watches that look age-old and new.
Components from Switzerland and Japan are viewed by brand outlets. In China, the assembly of timepieces occurs. This enables August Steiner, at reasonable prices, to manufacture quartz watches.
The company currently sells over 200 watches on its website for men and women and also couple watch.
What I Liked:
Luxury couples watch for luxury people.
Design is beyond perfect.
Diamond style band.
In her watch, there is a circle of shiny stone.
In his watch, a polished circle of shiny stone is placed, Making is astonishing.
Both watches are made of high-grade material along with stainless steel.
3 ATM water-resistant protection and crystal coated.
What I Disliked:
Not entirely waterproof.
Hands jams sometimes.
You can also read: 4 Best Timex Solar Watches of 2021-[Under $50 Only]
7.VICTORIA HYDE Couple Watches:
When it comes to watches, the all blackish design is not to be faded away. And also when it comes to the blackish color, the brand named Victoria hyde will always come.
The brand pledged them only for women watches. But recently they launched some couple watch set.
They come in a variety of designs and different bands, leather, and mesh.
What I Liked:
The glamorous and compassionate idea of style is in step with the pursuit of young people today. Fashion Classics Clear lines produce a distinctive texture in a minimalist and relaxed style. This is the perfect watch, the best pair watch for fans.
Quartz Movement: Japanese quartz analog movement imported, offering correct time and long-term working. 32 mm diameter of the women's watch case; 40 mm diameter of the men's watch case.
Black Mesh Band: Detachable stainless steel mesh band, the length can be adjusted according to the diameter of the forearm, lightweight, providing a convenient wearing experience.
Suitable for the crowd – spouses, lovers, boyfriends and mothers, wives and spouses, fiancees and fiancees, etc. Suitable for Christmas, Valentines, Thanksgiving, weddings, anniversaries, birthdays, graduations, Valentine's Day, presents for Father's Day and Mother's Day, etc.
What I Disliked:
Despite having 3ATM waterproof protection but the product not entirely waterproof. Reported by customers on Amazon.
Lack of warranty period.
8.MASTOP Couple Watches:
Watches, nowadays are very essential for fashion, they wearable as jewelry, and when it comes to jewelry the first color that struck our mind is golden. MASTOP brand is quite familiar with the production of golden watches. apparently, they produced couple watch set too.
What I Liked:
PRECISE TIME KEEPING: Initial Quartz Movement, offering reliable and precise timekeeping.
Rugged and COMFORT STAINLESS STEEL: key scratch resistant watch face, waterproof case cover made of stainless steel makes it super durable, smooth polished stainless steel band brace that offers a wear-resistant and convenient wearing experience.
Watch gift package for couples – Set of two matching fine His & Hers wristwatches.
Style: Luxurious / Fashion / Informal, very plain, and fashionable looking. Suitable for all types of persons.
GIFT IDEA: cheap and high quality, a perfect gift for family or friends.
What I Disliked:
Durable but not scratchproof, there is a high risk that the watch can be scratched.
Not for bathing and swimming.
The product can be detected because of the average price.
9. JewelryWe Couple Watch:
This brand is known for its jewelry production, as I said earlier- people sense watches as jewelry. Here you see the entire brand is jewelry but this product is a watch. So, you can understand it now.
So let us jump to the watches.
What I Liked:
It's hard but weak with tungsten carbide. Next to the diamond, its hardness is very shiny and bright, too. For a correct time, Japanese quartz motion and battery. Reinforced glass with scratch-resistant hardness.
30M waterproof stainless steel back cover. It's a comfortable tungsten carbide watchband. Band length for watching men is 22.5 cm, and for watching women 18.5 cm. Each watch has a link removal tool to adjust the watchband to best fit your wrist. Use the butterfly clasp easily.
This gold and silver-tone wrist watch acts as a watch for daily use with a shining rhinestone black dial and gold-tone hands, featuring a silver-gold plated strap. The elegant disposition and aristocratic tastes are shown by the Luxury Dressing Watch.
This pair of watches have been introduced for cute lovers. The love theme, never out of date. The perfect gift for anniversary, wedding, Christmas, birthday, Valentine's Day, and any important day is a luxury his and her watch collection.
A watch, a gift box, and a backup battery are included in the kit. You should attempt to adjust the battery if the watch does not function when received, as it is likely that the battery is dead.
What I Disliked:
Battery not good.
Service is poor.
Lume is dull.
Conclusion:
For him and her, watch sets for couples are a pair of matching watches that partners can wear to express their love for each other, convey their connection to the entire world around them, and demonstrate their impeccable shared sense of style.
Usually, most couples receive these watches to mark special events such as weddings, birthdays, Valentine's Day, and even anniversaries as a gift for each other.
And while some watchmakers produce exclusive watch sets for couples themed around these occasions, it is more popular to see individuals choose either similar versions or distinct watches from the same brand that complement each other visually.
Keep in mind that you do not necessarily need to fit the pair of watches you pick out to the point. With various color-schemes, bracelets, and even designs, you can get creative. Anything goes as long as the watches you pick look nice together, and in the gift itself lies the true sense and feeling behind a couple of watches.
Other Trending Articles: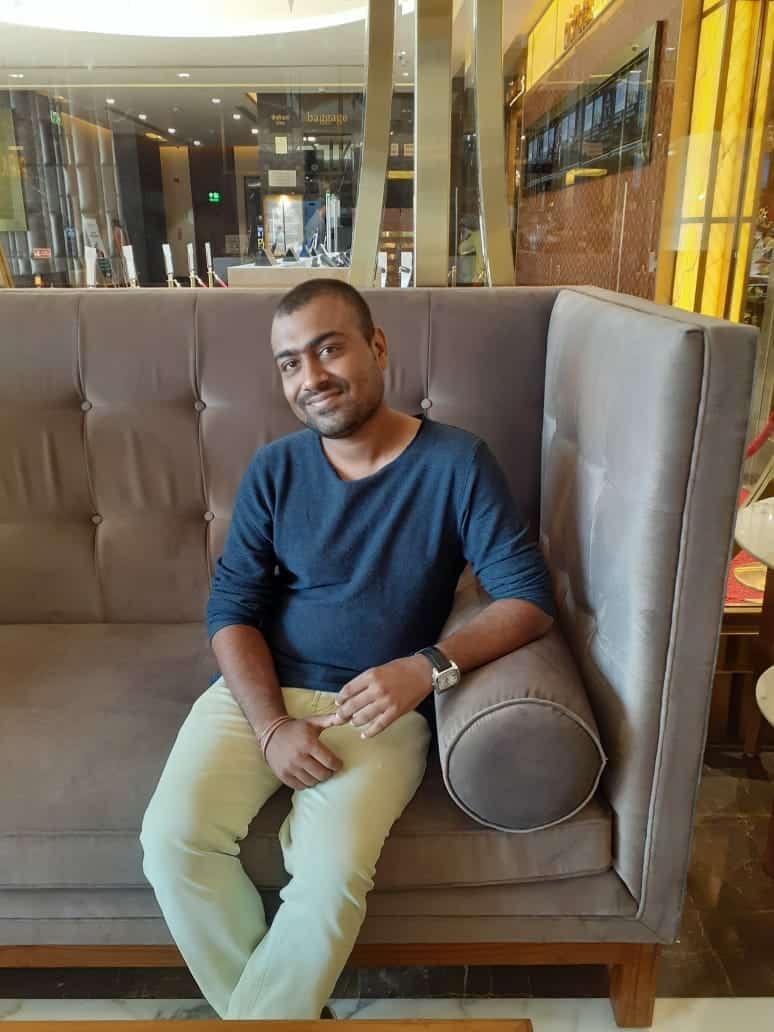 My name is Deepak Udasi I am a blogger, copywriter, and digital marketer. Also, the founder of Review The Watch. My love for watches started when my girlfriend gifted me the first watch of my life before that I did not like to wear watches. She left long before but her watch is still adorning my watch collection. I am researching and exploring the wrist watches market for a long time and now want to share all my knowledge and experience with my readers.