In this roundup, we will take a look at the 10 best 100-dollar smartwatches currently on the market. We will discuss their features, benefits, and drawbacks, so you can make an informed decision about which one is right for you.
Smartwatches are becoming increasingly popular, but they can be pretty expensive. Some smartwatch models will send you back hundreds of dollars. With the hype around expensive smartwatches, many people believe they cannot get a good smartwatch for under $100, but that is not true! There are quite a few options out there for those who do not want to spend a lot of money on their wristwear.
If you are in the market for a new smartwatch and are on a tight budget, then you will want to check out our list of the 10 best 100-dollar smartwatches. These watches offer great features, and they all come in at under 100 dollars. So, whether you are looking for a fitness tracker, a watch that can handle calls and texts, or something more stylish, we have got you covered. Keep reading for our top picks!
Top 10 Best 100 Dollar Smartwatches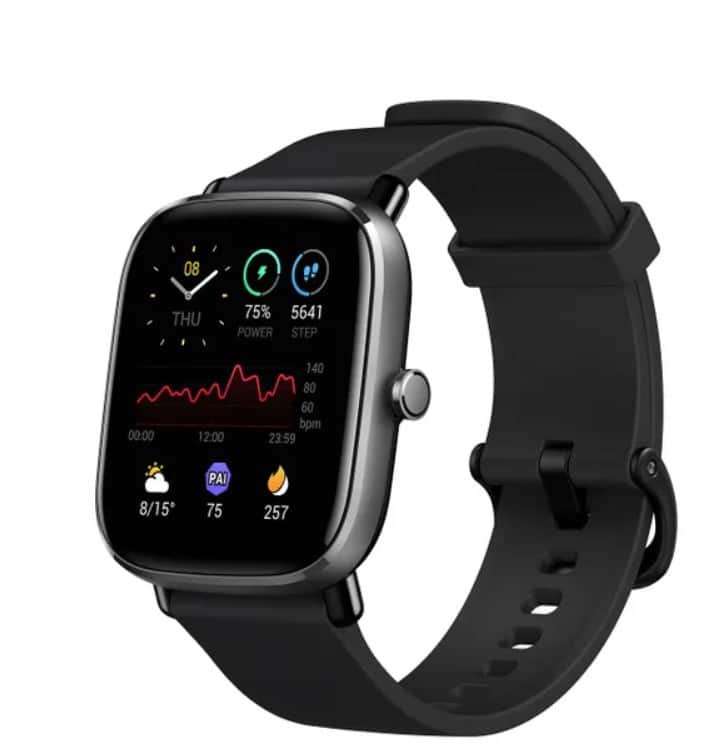 Introducing the Amazfit GTS 2 Mini-the perfect smartphone companion for athletes and fitness enthusiasts of all levels. This top-of-the-line smartwatch offers all the features you need to stay motivated and on track with your fitness goals, including GPS tracking, a 14-day battery life, and a 1.55-inch AMOLED display.
But that is not all–the Amazfit GTS 2 Mini is also ultra-lightweight and comfortable to wear, thanks to its 40mm case size. Plus, it is compatible with both iPhone and Android devices, making it the perfect choice for anyone who wants a smartwatch that seamlessly integrates with their existing smartphone.
So, whether you are training for your first 5K or looking to improve your marathon time, the Amazfit GTS 2 Mini is the perfect smartwatch for you. The Amazfit GTS 2 Mini is a cheap fitness partner that will cost you just $99.
Pros
Elegant look
Excellent display
All round fitness tracker
Supports Bluetooth
Lightweight
Cons
Average battery
Basic notification function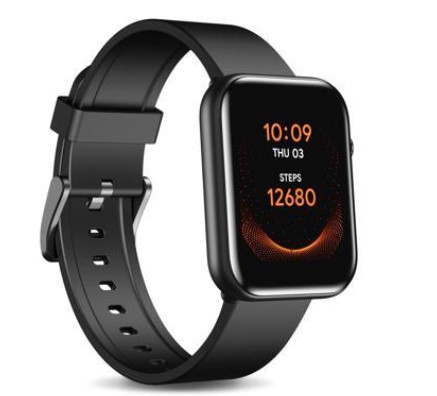 The TicWatch GTH smartwatch is the best 100-dollar smartwatch on the market. This budget-friendly watch offers all the features you need to stay connected and healthy. With a 43mm case and 1.55-inch 360 x 320 LCD panel, it is perfect for everyday wear. Plus, the 10-day battery life means you will never have to worry about running out of juice.
When it comes to staying active, the TicWatch GTH has you covered with 14 exercise profiles and GPS tracking. And if you are looking to improve your overall health, this watch has a heart rate monitor, stress monitor, and blood oxygen levels. It also supports notifications, so you will always be in the loop.
Most notably, the TicWatch GTH is 5ATM water-resistant, meaning it can handle all kinds of activities. Whether you are going for a swim or working up a sweat, this smartwatch can keep up.
Pros
Great battery life
Super comfortable
Great sensor array
Cons
Occasional software bugs
Derivative design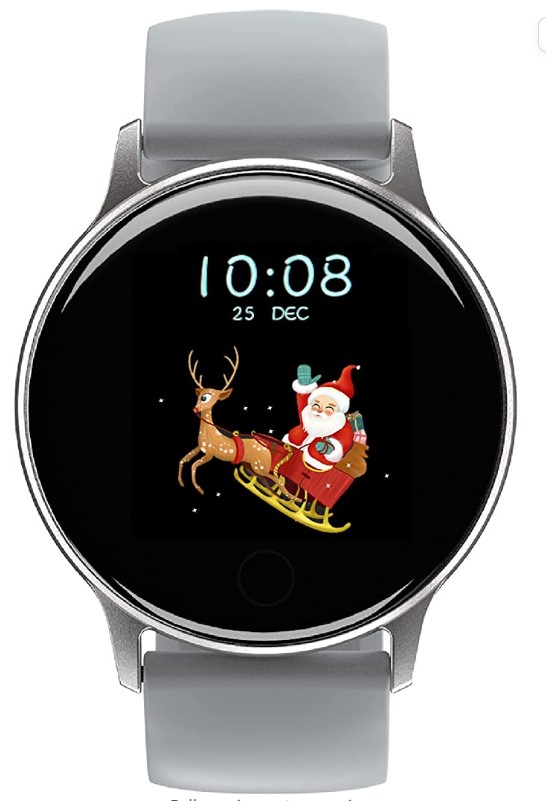 The UMIDIGI Smart Watch is one of the best 100-dollar Android smartwatches on the market, and it's available at an affordable price. This watch has an HD display and is crafted with 2.5D curved glass, giving it a stylish and modern look. With 100 watch faces to choose from, you can customize the look of your watch to suit your style.
The watch also features female health tracking, so you can keep track of your fitness and health goals. And with its IP67 waterproof rating, you can take this watch anywhere without worry. The UMIDIGI Smart Watch also has remote control of music and remote photography feature; therefore, you can control your music and take pictures without using your phone. Plus, with 15 days of working time, this watch will stay charged up all day long.
Pros
Stylish design
Super cheap
Waterproof (5ATM)
9 sports modes
Beautiful interface
Cons
Lacks ECG
The step tracker is not very intuitive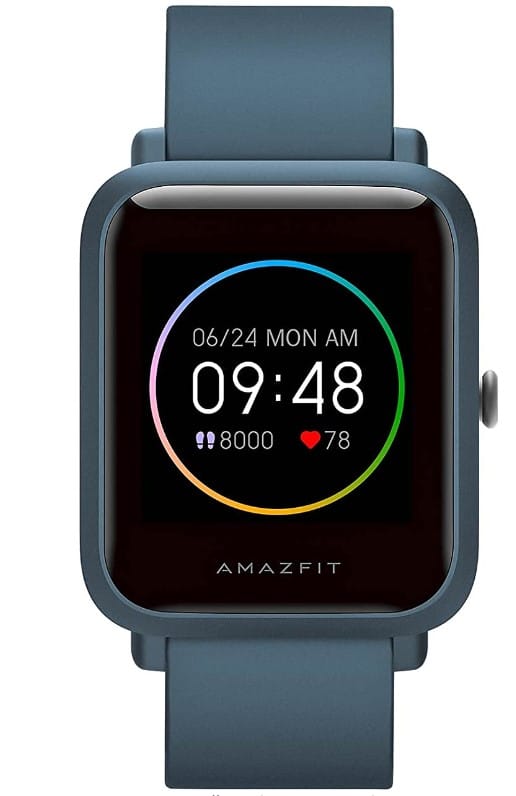 The Amazfit Bip S Lite is one of the best fitness watches you can buy for under $100. It has a large, always-on colour display and is equipped with Bluetooth for easy connectivity. The watch also runs on Android, making it compatible with a wide range of smartphones. Plus, with 30-day battery life, you will never have to worry about your watch dying in the middle of a workout.
And if you are looking for even more functionality, the Amazfit Bip S Lite is also waterproof to 5 ATM (50 meters), making it perfect for swimming or other water-based activities. Whether you are a casual runner or an avid gym-goer, the Amazfit Bip S Lite has you covered with over a dozen sports modes. And thanks to accurate heart monitoring and incoming call notifications, you will always be up to date on your health and your schedule. Also, the weather forecast feature ensures you always know what to expect before heading outdoors.
Pros
Waterproof (5ATM)
Excellent battery life
Decent build
Auto- brightness
Decent array of features
Cons
Average look
Lower display resolution
Basic notification management feature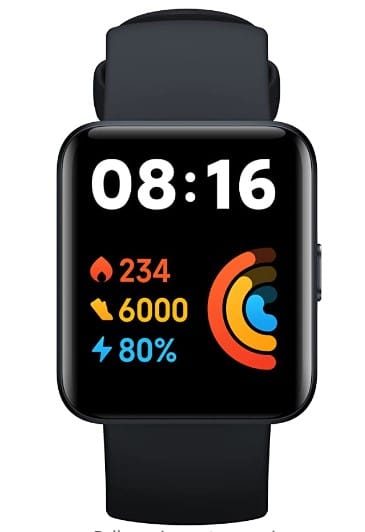 Looking for a reliable 100-dollar fitness smartwatch? Look no further than Xiaomi's Redmi Watch 2 Lite. This watch has a 1.55-inch touchscreen display, making it easy to navigate. The GNSS chipset and GPS support in the watch allow you to track your progress even when you are not near your phone.
With over 100 watch faces and 100 workout modes, the Redmi Watch 2 Lite is perfect for fitness enthusiasts of all levels. Professional athletes will appreciate the 17 professional modes, including yoga and HIIT. And for those who are always on the go, the 5 ATM water resistance rating means you do not have to worry about taking this watch with you into the pool or ocean. The Bluetooth connection keeps you connected even when you are away from your phone, and the sleep monitoring and 24-hour heart rate tracking help you stay on top of your health.
Pros
Intact waterproof coating
Decent look
Great battery life
GPS trackers and Bluetooth sensor
Support wireless charging
Cons
Lacks NFC feature
No SD support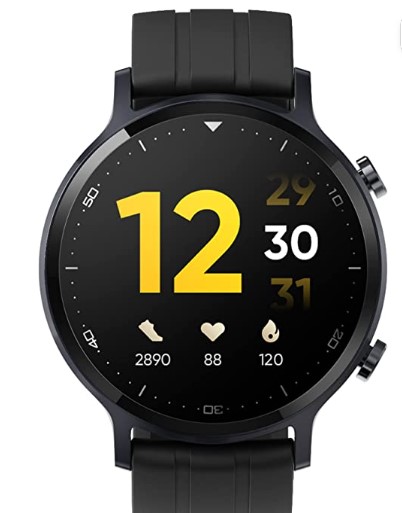 Designed by Realme, a former Oppo subsidiary, the Realme Watch S is a top-rated 100-dollar smartwatch that costs around $75. It has a 3.3cm (1.3″) screen and a 360 x 360 vibrant and clear touchscreen.
The Realme Watch S's screen is also equipped with an auto-brightness feature that makes it more readable in different light conditions. It is compatible with both Android and iOS devices. The Watch has 16 built-in sports modes, including sports assistance for activities such as cycling, table tennis, etc.
As a smartwatch, it can show smart notifications and give the user control over music playback and taking pictures remotely. Also, the Realme Watch S can monitor heart rate in real-time and has an IP68 rating making it water resistant up to 1.5m. The 390mAh battery gives the watch a long life of 15 days on a single charge.
Pros
Nice design
Excellent display
IP68 rating
Long life battery
All round workout modes
Cons
Lacks GPS
No Bluetooth calling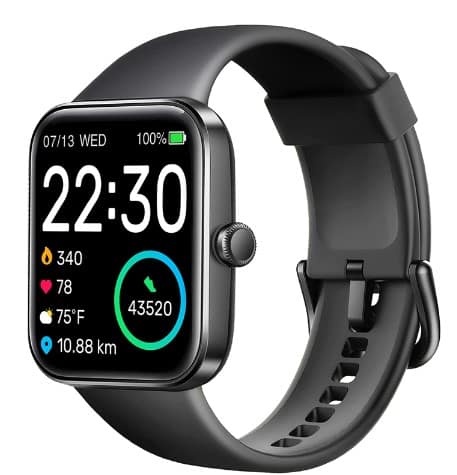 Sometimes, you just do not want to spend a lot of money on a smartwatch. But that does not mean you should have to sacrifice features or quality. The SKG Smart Watch is the best 100-dollar smartwatch on the market, hands down.
This watch is made of plastic, but do not let that fool you – it's durable and can take a beating. It is also water-resistant up to 50 meters, so you can take it swimming or surfing without worries. And it has an impressive 8-day battery life, so you won't have to charge it every night.
But the real selling point of this smartwatch is its fantastic array of features. It can measure your blood oxygen levels, heart rate, and stress level. It also has 14+ sports modes, so it can track your progress, whether running a marathon or working out at the gym. Plus, it analyzes your sleep quality to ensure you are getting enough rest.
In other words, the SKG Smart Watch has everything you could possibly want in a smartwatch – and it only costs $50. So, if you want an affordable, high-quality smartwatch, this is the one you should purchase.
Pros
Stylish design
Numerous sports mode
The great amalgam of health monitoring features
Suitable for swimming
Cons
Does not support Bluetooth calling
LCD Display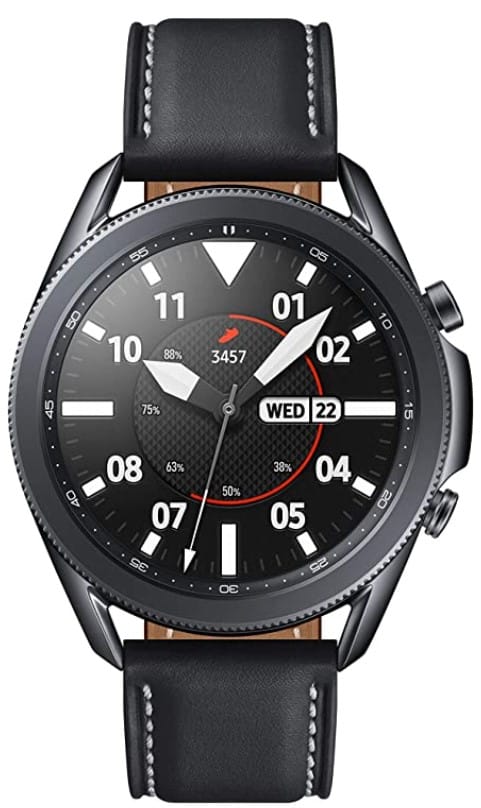 The best thing about Samsung devices is their quality-to-price ratio, and the Samsung Galaxy Smart Watch 3 is no different. This iconic smartwatch costs only $98 but has features usually found on devices that cost much more. One of those features is its operating system. The Galaxy Smart Watch 3 uses Tizen OS, which is known for being smooth and responsive. Another great feature of this watch is its 50,000-plus watch faces. With so many options, you will surely find a watch face that fits your style.
And if you are looking for a more premium look, you can always upgrade to a band made from high-quality materials. Regarding durability, the Galaxy Smart Watch 3 is built to last with its military-grade construction. Also, it has a long-lasting rechargeable battery that will keep you going all day long. And if your Galaxy phone has Wireless PowerShare, you can even charge your watch on the go.
Besides, the Galaxy Smart Watch 3 covers you with its heart-rate monitoring and built-in run coaching features. It also tracks seven popular activities, so you can always stay on top of your fitness goals. And with Bixby voice functionality, you can easily control all of your watch's features without ever having to take it off. Plus, Samsung Pay makes it easy to make payments directly from your watch. Whether you are looking for a great everyday smartwatch or a fitness tracker, the Samsung Galaxy Smart Watch 3 is a great option.
Pros
Bright OLED display
Customizable watch faces
Small and lightweight
ECG support
Classic watch design
Cons
Single-day battery life
Lack of important third-party apps
Lack blood pressure app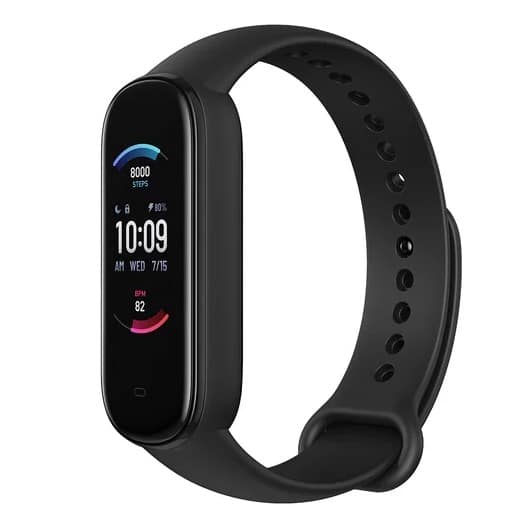 The Amazfit Band 5 is the third Amazfit smartwatch on this 100-dollar smartwatch list, and it is a great, easy-to-use activity tracker with a lot of features. It has a 1.1-inch colour touch screen display with 2.5D glass protected by Corning Gorilla 3. Additionally, the watch is waterproof for up to 50 meters.
The Amazfit Band 5 tracks your heart rate and oxygen saturation levels (SpO2) with its Huami-proprietary BioTracker sensor. It also has 24/7 real-time heart rate monitoring and a high heart rate warning. The watch has 11 built-in sports modes that include running, walking, cycling, swimming, elliptical trainer, exercise, climbing, trail running, skating, and more.
The timepiece can also track your distance, calories burned, and sleep quality. Amazfit Band 5 users can also enjoy smart notifications and reminders.
Thanks to its long-life battery, the watch can function for 15 days on a single charge. It is compatible with iOS 10.0 or later and Android 5.0 or later. Plus, it has extra features like female period tracking and menstrual cycle predictions that make it even more useful.
Pros
Comfortable design
Very affordable
Lightweight
Actionable sleep tracking
Water-resistant
Cons
No GPS
The outdoor display is not clear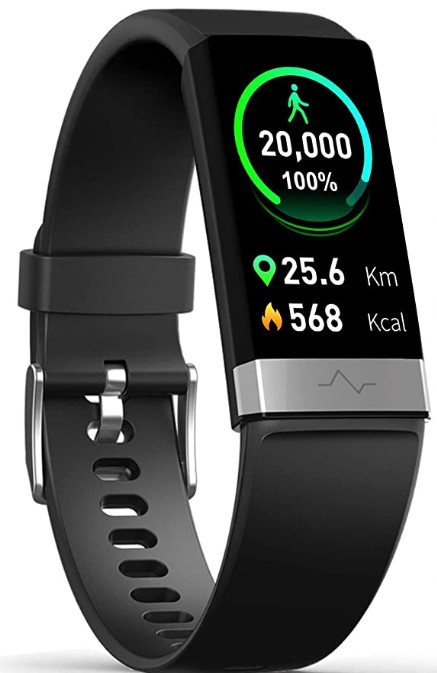 If you are looking for a super-affordable multifunctional smartwatch with a modern design, the MorePro is the one you want. It has a 1.14-inch colour IPS screen that is visible even in bright sunlight. You can also adjust the brightness to suit your needs. The watch is compatible with both Android and iOS devices.
The MorePro uses infrared dual detecting to monitor your heart rate and blood pressure 24/7. It also tracks your steps and distance covered, as well as the calories you've burned. Besides, it gives you a 30-day health report so you can see your progress over time.
The best part about the MorePro? Its long battery life! With just a 5-day full charge, you can use all its features without worry. And when it's time to recharge, simply use the cordless USB charging style. No more fumbling with cables!
So, if you are looking for a smartwatch that has it all – and at a fraction of the price – the MorePro is the perfect choice for you.
Pros
Good battery life
Spo2 blood-oximeter
Multiple sports modes
Slim and lightweight
Distance trackers are accurate
Cons
No remote camera feature
Screen scratches easily
FAQs
Is it worth getting a smartwatch?
Some people may find that a smartwatch is unnecessary and not worth the cost. However, others may find that a smartwatch is a helpful tool that can make their life easier. Purchasing a smartwatch wields a lot of benefits, such as the ability to track fitness goals, receive notifications, and even make phone calls.
How much should I spend on a smartwatch?
There is no right or wrong answer to this question as it depends on your budget and what you are looking for in a smartwatch. If you want a high-end smartwatch with all the bells and whistles, you can expect to pay more than $200. However, if you are looking for a basic model, you can find some decent options for under $100.
Are 100-dollar smartwatches good?
There is a lot of variation in quality when it comes to 100-dollar smartwatches. However, there are definitely some solid options available in this price range. You can find smartwatches with features like heart rate monitoring, GPS tracking, and even water resistance at this price point. So, if you are looking for a good quality smartwatch on a budget, you should be able to find something that meets your needs.
What features should I look for in a smartwatch?
This again depends on your needs and what you are looking for in a smartwatch. Some people may want a smartwatch with fitness tracking features, while others may prefer one with more robust notification options. You should also consider things like battery life and compatibility when choosing a smartwatch.
Conclusion
The general notion is that cheap smartwatches are not good and expensive smartwatches are the best. However, this is not always the case. There are plenty of great 100-dollar smartwatches that offer a wide range of features and functions.
In this article, we have highlighted the 10 best 100-dollar smartwatches you can buy. All the recommended watches are from well-known brands and offer great value for your money.
So, whether you are looking for a smartwatch for everyday use or a fitness tracker, there is definitely a 100-dollar watch on this list that will suit your needs. With so many great options on the market, you are sure to find the perfect watch for you.
So, what are you waiting for? Go out and get yourself a 100-dollar smartwatch today! You won't regret it.