Smartwatches are one of the most popular things in the world right now. Because smartwatches make everything in your hand. In the same way, the smartwatch is another thing that kids love. Parents who want to stay in touch with their kids can find a good middle ground with smartwatches for kids. A smartwatch can be used for all kinds of things. If you are thinking about how does a kid's Smartwatch Work then the article is for you.
What is a Smartwatch?
A smartwatch is a piece of technology that you can wear on your wrist. The watch doesn't usually look like a normal watch. Many smartwatches connect to a smartphone so that incoming calls, texts, alarms, etc. can be seen on the smartwatch. Also, when we get a message or a call, we don't have to pull out our phones because we can see through these smartwatches. The touch screen on this smartwatch makes it possible to use it as a phone. Also, this smartwatch has a lot of apps that keep track of our heart rates and other important things. So it's easy to say that smartwatches can do everything and are now the top choice for many.
How does a kids' smartwatch work?
Parents are asking themselves if their kids need a smartwatch. Smartphones aren't always good for young kids because they're expensive and hard to keep an eye on online. Smartwatches for kids are a great compromise for parents who want to stay in touch with their kids but don't want to buy them smartphones. There are some factors that kids and their parents will find useful.
GPS Tracking: One of the things parents worry about most is losing their kids. To make sure their children are safe, many parents buy home security products. Parents can keep track of their kids with the help of smartwatches for kids. Most smartwatches made for kids can track your location using GPS. With this feature, parents can keep track of their kids' whereabouts and movements in real-time. You need to get tracking apps like "Find My Kids" and connect your child's smartwatch to your phone. Some high-quality smartwatches even let parents keep track of their kids wherever they go. If your child goes outside of these limits, you'll get a real-time alert on your phone.
Emergency Alerts: One of the most important things a smartwatch for a child should have is SOS alerts. The child can press a button on their smartwatch if they are in a dangerous situation. It is the most popular SOS app, and it works on every smartwatch for kids.
Two-Way Calling system: Smartwatches for children don't often have a two-way calling. Some parents don't want it because it makes the smartwatch their child wears look too much like a smartphone. You can still keep your child safe when you choose a smartwatch with two-way calling. If you want your child to have a smartwatch that can make and receive calls, you'll need to find one that can do that. You can put a SIM card in some smartwatches, and you'll need a mobile plan just like with a regular smartphone.
What smartwatch is important for kids?
It's easy to say that smartwatches are important for kids because they give them control over the whole world. Also, they can use that smartwatch to learn about many educational apps, games, and other things. We know that children's smartwatches come with an alarm button. Also, smartwatches for kids have a lot of features that make kids happy. Here are a few things about it:
Games: Kids have the most fun with games. Most of the time, these games are good for kids and can be played by these kids. Also, those kinds of games are good for kids and help them learn how to deal with their problems and how to solve them. By playing these games, kids can figure out and solve many difficult problems. So, it's safe to say that games are important in a lot of ways.
Educational Apps: We know that education is the foundation of a country and that no country can move forward without it. One of the most important things about a smartwatch for kids is that it has educational apps. Because these smartwatches will give the child a clear picture of what they need to do in school. These educational apps can help our kids learn how to tell time, do simple math, interact with other people, and even learn a new language. Because of this, children will be able to learn and get better at school at any time. So educational apps are a big part of what these kids do with their smartwatches.
Simple to Use: Try to find smartwatches that are made for kids. Some great features are an easy-to-use interface, big screens, and buttons that are easy for kids to use.
Long-Lasting Battery: Different smartwatches will have different battery lives. Most of the time, smartwatches with a lot of features and functionalities will have a shorter battery life than simpler devices.
There are a lot of things that make Smartwatches more important things for kids. On the other hand, parents who still want to keep their kids as safe as possible should think of expensive smartwatches as an investment.
Frequently Asked Questions:
How do kids use a smartwatch?
First, I need to make sure that the smartwatch is connected to the phone. The smartwatch must be connected to the phone if it is not already. Then you'll need to put the app on your parents' phone. Then you need to keep Bluetooth on the phone. You have to keep the apps you've installed running. Most apps need to be signed up for. Then you need to find something else to do instead of adding a gadget. After I choose "gadget," I must, of course, choose "GPS." Most of the time, there is now a tap to connect. GPS can usually be used to find out where a child is.
What are the benefits of smartwatch work?
We know that there are many good things about smartwatches. Smartwatches made it easy to connect with people from all over the world. So, here are some things that the best smartwatch has:
The first is the rules for fitness and health. We know that without good health, nothing is good. Smartwatches also have a lot of features and benefits, and fitness is one of them.
This smartwatch can find your phone, though.
So, a smartwatch makes it easy to choose songs and get your mind off of things. So, you don't have to take your phone out of your pocket anymore.
So, it's easy to get calls, and you can get calls on your smartwatch. Message clamps are now available. So it has made things easier for us.
It plays a big part in the smartwatch's ability to make and identify emergency calls and access notifications.
Do kids' smartwatches need a plan?
I think we need to figure out how to make a smartwatch for kids. A smartwatch can be a great, inexpensive choice. Compared to Android phones, a smartwatch is very cheap. Also, kids can play fun, educational, and different kinds of games on their smartwatches. This smartwatch needs a sim card or a way to connect to mobile networks. This led to a monthly key that showed how many messages were sent. Also, they can play different games on this smartwatch, which makes them less dependent on their cell phones.
What ages is a child smartwatch for kids?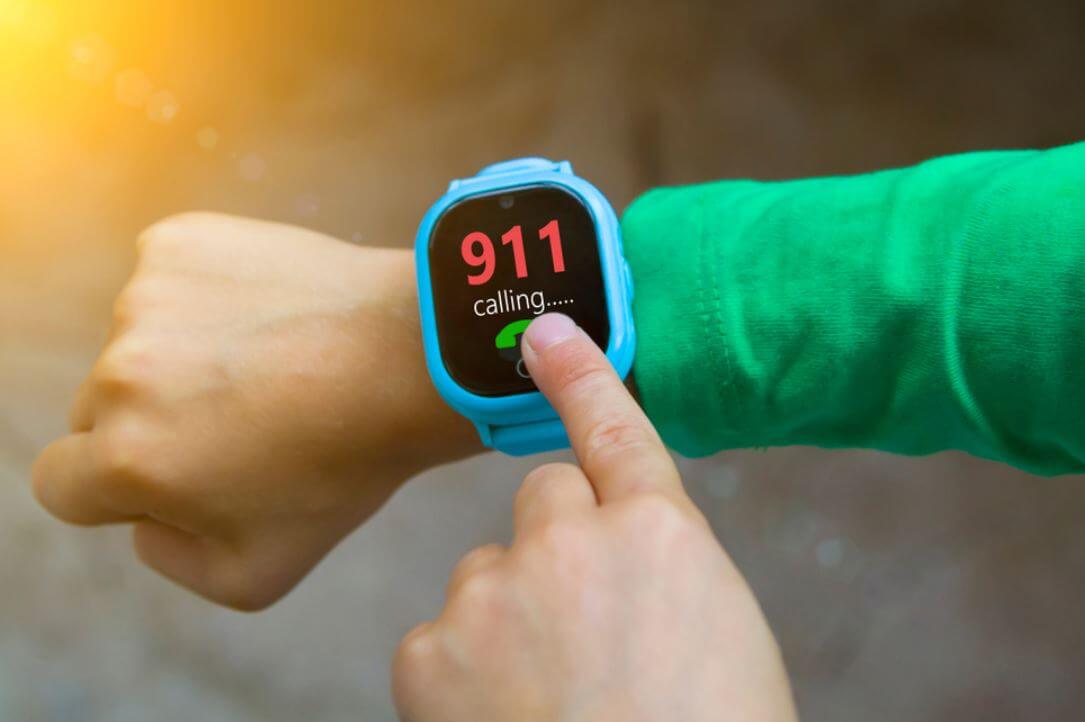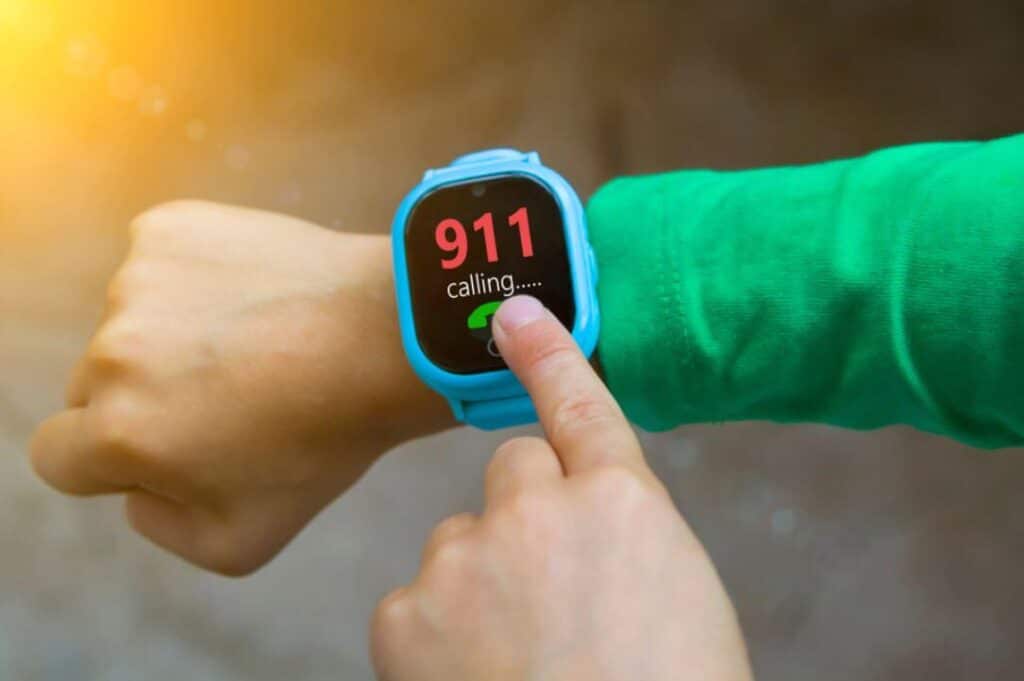 Most smartwatches are made for people who are at least four years old. Because they are related to technology in a lot of ways. People who are at least four years old are often linked to technology. Some of the smartwatches I sell can be used by people as young as 2. Because those watches don't have anything to do with technology. If you have an older child, you might not want a simple smartwatch for him or her. We can say with confidence that kids' smartwatches play a very important role.
Final take:
We all know that everything has its good points, and smartwatches are no different. Because smartphones make it easy for kids to learn a lot. Also, kids can find it easy to play reading games and do other fun things when they have a cute smartwatch.
Also, a smartwatch makes it easy for parents to find out where their kids are, so they don't have to worry. We know that all is well with health. Without health, nothing is good. When a child works out, his smartwatch keeps track of it. The smartwatch for kids can also keep track of vibrations, blood pressure, and different types of exercise. It has a lot of good things about it, so parents want it a lot. And it costs a lot less than an Android phone, which is why it is the best choice for parents.