Smartwatches have been around for a while, but they've become more sophisticated and more useful in recent years. The latest generation of smartwatches can do a lot: you can receive calls, track your fitness, and even control your smart home. But where do they fit in? And how to best use the smartwatch extension of the phone—not just as a fashion accessory, but as a tool?
Smartwatches don't replace phones, but they can make the phone experience better. The watch extension of a phone allows you to access your phone's data and apps on your wrist. You can do things like make calls, check messages, and send and receive emails all from your watch, which means you never have to reach for your phone.
But how can you use the watch extension of your phone?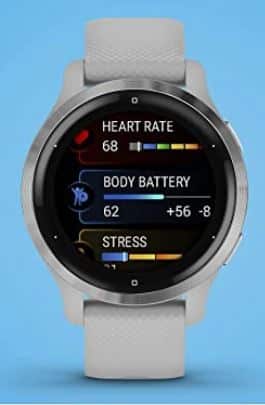 Learn how to use smartwatch extension of phone
Smartwatches, such as the Apple Watch, have the ability to extend the functionality of your phone. In doing this, they can be used as digital wallets, calendars, and more.
However, there is a bit of a learning curve to using smartwatches, as many people don't know how to properly use this type of gadget. This guide will outline how to use a smartwatch extension and explain how it can be the most useful tool you have at your disposal.
Here are a few tips on how to best use the smartwatch extension of your phone:
1. Use your smartwatch to stay organized and on top of your schedule. One of the best ways to do this is to add your favourite appointments and events to your watch's calendar. This way, you'll always know when you have something coming up and can plan accordingly. This can be a great way to make sure you never miss an important event or deadline.
2. If you're someone who is always on the go, use your smartwatch to make payments. Many smartwatches, such as the Apple Watch, come with NFC capability, which allows you to make contactless payments. This can be a lifesaver when you're on the go
3. Your smartwatch can be a great way to stay connected to what's going on. With notifications and the ability to quickly check your email, you can stay up to date without having to take your phone out.
4. If you're looking to save time, your smartwatch can be a huge help. With the ability to do things like make calls and send texts, you can avoid having to fumble around for your phone when you're in a hurry.
5. Keep track of your fitness goals with a smartwatch. Many devices come equipped with fitness tracking features that can help you stay on top of your steps, calories burned, and more. This can be a great way to motivate yourself to stay active and reach your goals.
6. Smartwatches can be a great way to stay connected to your loved ones. If you're away from home, you can easily stay in touch by sending a quick text or email. You can stay in touch with those who matter most. This can be especially helpful if you have an emergency and need to get in touch with someone right away.
7. And when you are not finding your phone or are in a hurry and looking for your phone, you can use the device on your wrist to find your phone with features like Find my Phone. This is very convenient when you lose your phone on the couch or under the pillow or leave it somewhere forgetfully.
8. A smartwatch can be a handy tool for managing your time and tasks. With a variety of apps available, you can use your smartwatch to set reminders, create to-do lists, and more to stay on top of your busy schedule. This can help you make the most of your time and get things done more efficiently.
9. If you have a smartwatch, you can use it to control your smart home devices. For example, you can use it to turn on the lights, adjust the thermostat, or even unlock the door.
10. And finally, if you're simply looking to have some fun with your smartwatch, there are plenty of great games and apps available that can keep you entertained for hours on end. Whether you're looking to kill some time on your commute or just want a break from work, your smartwatch can be a great source of entertainment. Just be sure to keep an eye on your battery life, as some games and apps can be pretty power-hungry.
So go ahead and explore all that your smartwatch has to offer!
You Can Read This Amazing post: How to change time on willful smart watch?
A Few Things To Remember
There are a few things to keep in mind when using your smartwatch as an extension of your phone. First, remember that your smartwatch is, first and foremost, a communication device. That means that you should use it primarily for checking notifications, responding to messages, and keeping in touch with your loved ones.
Additionally, your smartwatch can be a great source of information. Be sure to take advantage of its ability to give you quick access to the news, weather, and other info.
Second, your smartwatch is also a fitness tracker, so make sure to take advantage of its health and fitness features.
And finally, your smartwatch is also a convenient way to control your smart home devices, so be sure to use it to its full potential.
Final Thoughts
If you didn't know how to use the smartwatch extension of your phone, we hope now you know. So, take full advantage of this advanced, feature-rich device on your wrist. Use it to make your life more convenient, easier, and efficient.
In summary, a smartwatch is the future of the mobile phone. Nowadays, a smartwatch is widely used in our daily life. It is not only a fashion product but also a tool to do various things. Some watch users even use it to replace their smartphones.