Smartwatches are very popular now because they are great for people who care about both fashion and fitness. In general, smartwatches work the same way as smartphones. With the right smartwatch, you can change how things work and spend less time looking at screens. But the most important thing is to decide whether a Fossil or Michael Kors smartwatch is better.
Today we decide, which smartwatch is better? Michael Kors and Fossil are both well-known and fashionable watch brands. Both are well-known for making stylish watches and smartwatches. They are great choices if you want a well-kept watch. Fossil has been making high-quality watches for a long time, and Michael Kors is one of the most well-known brands for its stylish designs. Also, Michael Kors watches are often inspired by luxury, while Fossil watches are more often inspired by the past. We'll talk about the pros and cons of each, so you can decide which one is best for you.
Which smartwatch is better: Let's decide
Fossil Smartwatch
Fossil is famous for making expensive watches. It was started by an entrepreneur named Tom Kartsotis in 1984. Even though they make watches, they are mostly a fashion house that sells a lot of different things under their name. Fossil is well-known for making watches that look good and are in style. Since 2015, the brand has been making smartwatches.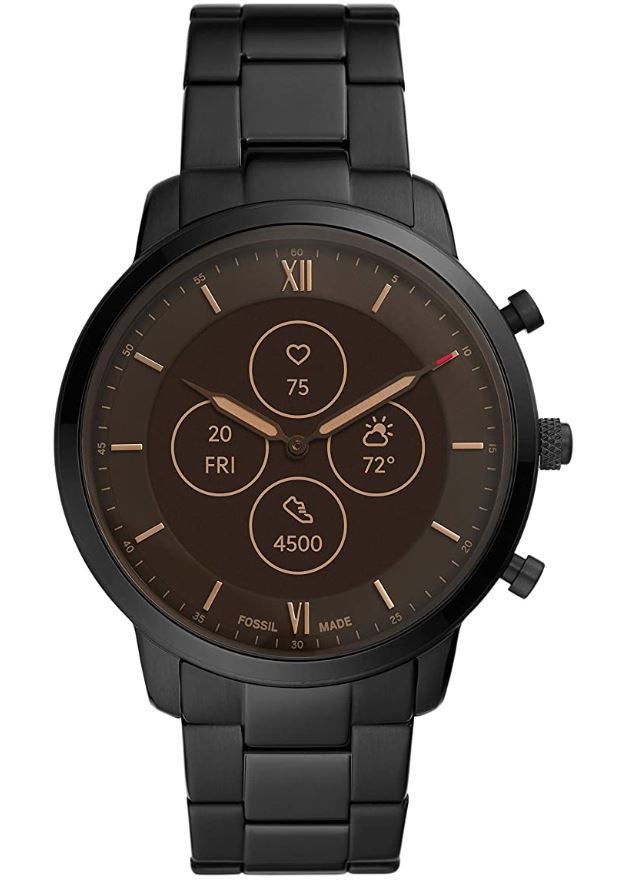 Pros of Fossil Smartwatch:
Fossil is without a doubt one of the world's most well-known fashion brands. There are a lot of Fossil watches on the market right now. There are many different kinds of wristwatches, such as analogue quartz-powered ones, digital chronograph watches, as well as antique ones with old-fashioned patterns and features.
Be used everywhere: Except for the ones in the middle price range, Fossil watches are stylish, classy, and comfortable to wear. So, you can feel good about wearing such a watch to a formal event or on a casual day. Because of that, Fossil timepieces are a great choice if you want something unique and on-trend.
Attractive design: Fossil's smartwatch has a sleek, modern style that will make any hand look stylish. The round-faced form, in particular, retains the classic watch look while incorporating modern technology. Each watch comes with an extra band, so it may be used with various outfits.
Combination smartwatch: Fossil has a hybrid smartwatch option for people who like traditional watches but want more features. It connects to mobile devices, making it easy to get phone calls and other notifications.
More Features: It has features like Google Assistant and Pay that let you control more options. You can also use your voice to control Google Assistant, so you can answer calls, read text messages, and play music. It can work with smart home gadgets. If you lose all your money or don't like to carry a purse, Google Pay is a great option. When Google Pay is used, payments are quick and safe. Tap the face of your watch on a Google Pay device.
Cons of Fossil Smartwatch:
Lack of Features: Especially in comparison to the Michael Kors smartwatch, the Fossil smartwatch is missing some features, such as the ability to track sleep, check blood pressure, and detect falls. Water resistance only goes as far as 30m, while other devices can go as far as 50m. The Fossil smartwatch can be paired with an iPhone, but you can only read texts and emails, not answer or reply to them.
Lack of battery capacity: If battery life is important to you, you might want to think again. For just the Fossil Gen 5 smartwatch, for instance, a single charge only lasts one day. The smart battery mode, on the other hand, can help focus on saving battery life in case of an emergency.
Michael Kors
Michael Kors is a well-known designer who stands out in the fashion world. The Michael Kors smartwatch uses the latest technology for smartwatches. You should know that Fossil makes Michael Kors watches, so you can expect the same quality with your style watch. The stainless steel used to make Michael Kors The smartwatches are of high quality. The mineral crystal that covers the watch's screen makes it easy to scratch, which makes it last longer. It lets people connect to their smartphones and get things like calls, texts, and weather updates.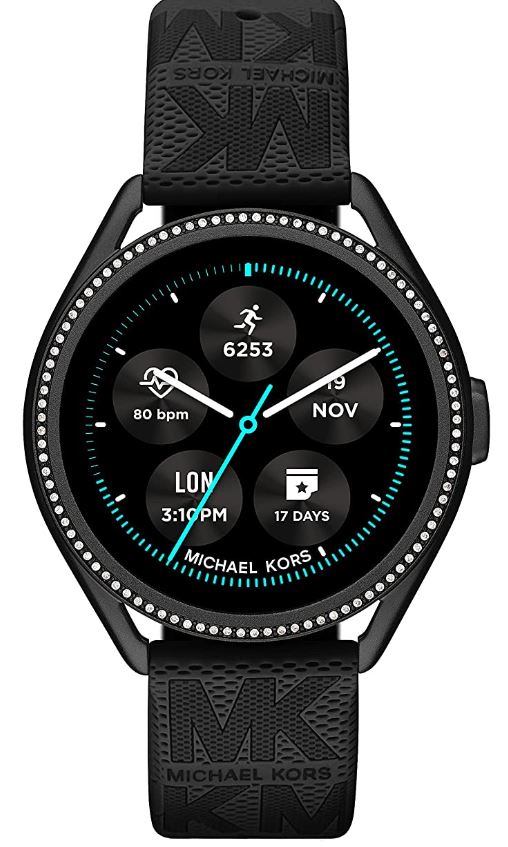 Pros of Michael Kors
If you want a watch that looks more elegant than others, the Michael Kors smartwatch is a great choice. That watches are often made for rich people and are mostly inspired by luxury.
Display: The attractive display faces on these smartwatches are another thing that makes them interesting. The watch faces on Michael Kors smartwatches are more beautiful and customizable than those on other smartwatches, which is a big plus. Smartwatches also have soft, flexible band straps that are comfortable to wear for long periods.
Designed quality: The classic design of the case and strap gives the watch a unique, colourful look that is clear, crisp, and sharp in any light. The watch band can be changed, and it comes in different colours and materials.
Changeable Face of Watch: Michael Kors smartwatches are made so that the faces can be changed, but the outside still looks flashy. Using the My Dials microapp, you can see new watch dials based on what you like. You can also pick your picture from Facebook, Instagram, or your camera roll.
Wear OS is made by Google: When using an Android device, Wear OS makes activities more reliable and fun. You can store music or apps on 8GB of space. You can use Google Assistant to check the weather, set reminders, or get answers to your questions.
Extra Attractive feature: Most Michael Kors smartwatches have circular dials that are studded with diamonds, which makes them look even better. Also, the best thing about these smartwatches is that you can choose a unique colour scheme.
Google Assistant: With Google Assistant, you get feedback and can hear sound alerts for notifications. When Bluetooth is turned on, you can receive and make phone calls. You can play music on this smartwatch at any time and pause, skip, or repeat a song.
Cons of Michael Kors
Connectivity: Sometimes, you may not be able to connect to the internet and won't get notifications. When this happens, keep Wear OS by Google running at all times on your smartphone. If that doesn't work, check System Updates to see if the software is active. Another choice is to deactivate and reset the smartphone.
Watch strap: There are many different styles of watch straps, but the smartwatch could even feel heavy overall. The strap buckles feel chunky, and the situation is on the bigger side. Because of these features, the Michael Kors smartwatch might be better for people who work out at fitness centres.
Conclusion: The advantages and disadvantages of Fossil and Michael Kors will help you decide which one to buy. It's hard to choose between these two brands because they both make high-quality watches. We think that Fossil and Michael Kors are two of the best luxury watches. Fossil smartwatches are a great choice if you want a high-quality smartwatch but are on a tight budget. But if you want a smartwatch that is both stylish and full of features, Michael Kors is the best choice.
In the end, it's up to you to decide.
Frequently Asked Questions:
Should you get a smartwatch from Michael Kors or Fossil?
Both Michael Kors and Fossil are well-known and trendy brands. The Michael Kors smartwatch is great for people who like to show off their style. Even though they have a lot of features, their size and weight may be drawbacks. The Fossil smartwatch has hybrid options, so people who like the way a traditional watch feels can still try out some smartwatch features. The battery life is the most important difference between these two watches. If you care most about battery life, the Michael Kors smartwatch is better.
Is it worth it to pay for Fossil?
Fossil watches are high-quality, fashionable watches with a number of features that make them stand out. Fossil watches are some of the cheapest on the market. Their watches are accurate, stylish, and last a long time. They are also a good price.
Is Michael Kors a Fossil Brand?
No, Michael Kors is a different product. However, Fossil has the right to use Michael Kors's name on jewellery and watches until 2024. So, all watches with the Michael Kors name on them are made, sold, and made by Fossil.
Final Take
Fossil and Michael Kors are two well-known brands of smartwatches. They are great choices if you want a well-kept watch. Most smartwatches work with all kinds of devices.
But these smartwatches don't come for free. A good smartwatch will usually cost between $100 and $300. Another thing to think about is what features it has and what kind of wristband it has. In general, the functionality of smartwatches is comparable to that of smartphones. You'll be able to personalize your experiences and cut down on screen time if you have the correct smartwatch.